No-Bake Smoky Salted Caramel S'mores Cheesecake
Oh summer, must you always breeze by so quickly? I will admit I am kind of over having my AC run constantly and I've already started brainstorming fall recipes but I'm also not ready to say goodbye to stone fruit and tomatoes and corn at the farmer's market! Or long walks in the sunshine. I'm getting ready to go on vacation this week and so I'm working feverishly to get a bunch of blog stuff done before I go, including this recipe! It's the last one I'll be working on for summer and then I'll be taking a short break from content creation to recharge. I have a few other recipes (really good ones I think you're gonna love!) coming this month but I shot them in July so they're already done. So I kinda did save the best for last with this bad boy, though! The FeedFeed and Ghirardelli recently sent me some chocolate to celebrate summer and make my spin on s'mores so here we go! I created this simple yet show-stopping no-bake cheesecake as a nod to the classic s'more but with the volume turned up, as Ina would say.
This cheesecake is so fun to make! It requires a little patience to put together but you don't have to turn the oven on so hurray for that! It's actually very easy and an impressive dessert to bring to barbecues instead of regular ole s'mores. The crust is a sweet and salty graham AND pretzel crust, the filling is rich and decadent with pieces of Ghirardelli Dark Chocolate Salted Caramel Squares studded throughout, and the fluffy marshmallow meringue topping takes it over the top and makes it feel so special. Each component of the cheesecake has a little smoked salt incorporated as well to both help it from being too cloyingly sweet and add a bit of that classic campfire taste! Fun, right!? I hope you give this a try!
No-Bake Smoky Salted Caramel S'mores Cheesecake
makes 1 12 inch cheesecake
crust
6 oz graham crackers
6 oz mini pretzels
1/4 c granulated sugar
pinch of smoked flaky salt
14 T unsalted butter, melted and cooled slightly
cheesecake filling
16 oz cream cheese (2 packages), room temperature
1/2 c powdered sugar
3 T unsweetened cocoa powder
1 c heavy cream, room temperature
5 oz dark chocolate, roughly chopped
10 Ghirardelli Dark Chocolate Salted Caramel Squares, roughly chopped
pinch of smoked flaky salt
meringue
4 large egg whites, room temperature
1 c granulated sugar
1/4 t cream of tartar
pinch of smoked flaky salt, plus more for sprinkling on top
2 t vanilla bean paste or 1 vanilla bean, seeds scraped (can also sub vanilla extract)
make the crust
In a food processor, add the graham crackers and pretzels. Pulse until mixture resembles bread crumbs. Add in the sugar, salt, and butter and pulse until combined and mixture starts to clump together. Transfer to an 11 or 12 inch fluted tart pan with removable bottom. Press mixture into the bottom and sides evenly, using a glass or round measuring cup to press the crumbs evenly around all the sides and pressing down on the bottom to ensure the crust is firmly pressed into the whole tart pan. Place in freezer and freeze for about 30 minutes, until very firm.
make the filling
Fill a small saucepan with a few inches of water and place over medium heat. Add the chopped dark chocolate to a glass bowl larger than the saucepan so that it rests on top without the bottom of the bowl making contact with the water. Gently melt the chocolate then remove from heat. Allow to cool for a few minutes. Add the cream cheese and sugar to the bowl of a stand mixer and whip for a minute or so, until fluffy. Add in the cocoa powder and salt and beat again until mixture is well combined. Add in the cooled melted chocolate and heavy cream and whip again until combined and mixture is smooth. Add in the chopped Ghirardelli squares and fold in by hand with a rubber spatula. Add the filling to the chilled tart shell and spread out to the edges evenly using an offset spatula. Place in fridge and chill for about an hour before adding the meringue.
make the meringue
Add a few inches of water to a saucepan and bring to a simmer. Add the egg whites, sugar, cream of tartar, and salt to the bowl of a stand mixer and rest bowl over the simmering water, being sure it does not make direct contact with the water. Stir constantly until sugar has completely dissolved and mixture is warm. You should be able to rub the mixture between your fingers without feeling any grit from the sugar. If you do, keep stirring over the heat until it's completely dissolved. Remove from heat and place on stand mixer and beat on high using the whisk attachment until mixture is thick, white, and glossy, about 5 minutes or so. Mixture is ready when it holds stiff peaks. Add in the vanilla bean paste and whisk to incorporate.
assemble
Add the meringue to the center of the cheesecake and use the back of a spoon to spread out evenly. I like to leave a little bit of the chocolate peeking out along the edges but decoration is up to you! You can do swirls and swoops or make little peaks like I did by pulling the spoon up on the meringue. Keep in mind all the designs you make will be magnified when toasted so the prettier, the better! Using a culinary torch, carefully toast the surface of the meringue all over until golden brown. If you don't have a torch, you can also just pop the whole thing under the broiler for a few seconds but be careful not let it burn so keep an eye on it! Sprinkle the whole thing with a little more smoked flaky salt and slice up and serve immediately. Enjoy!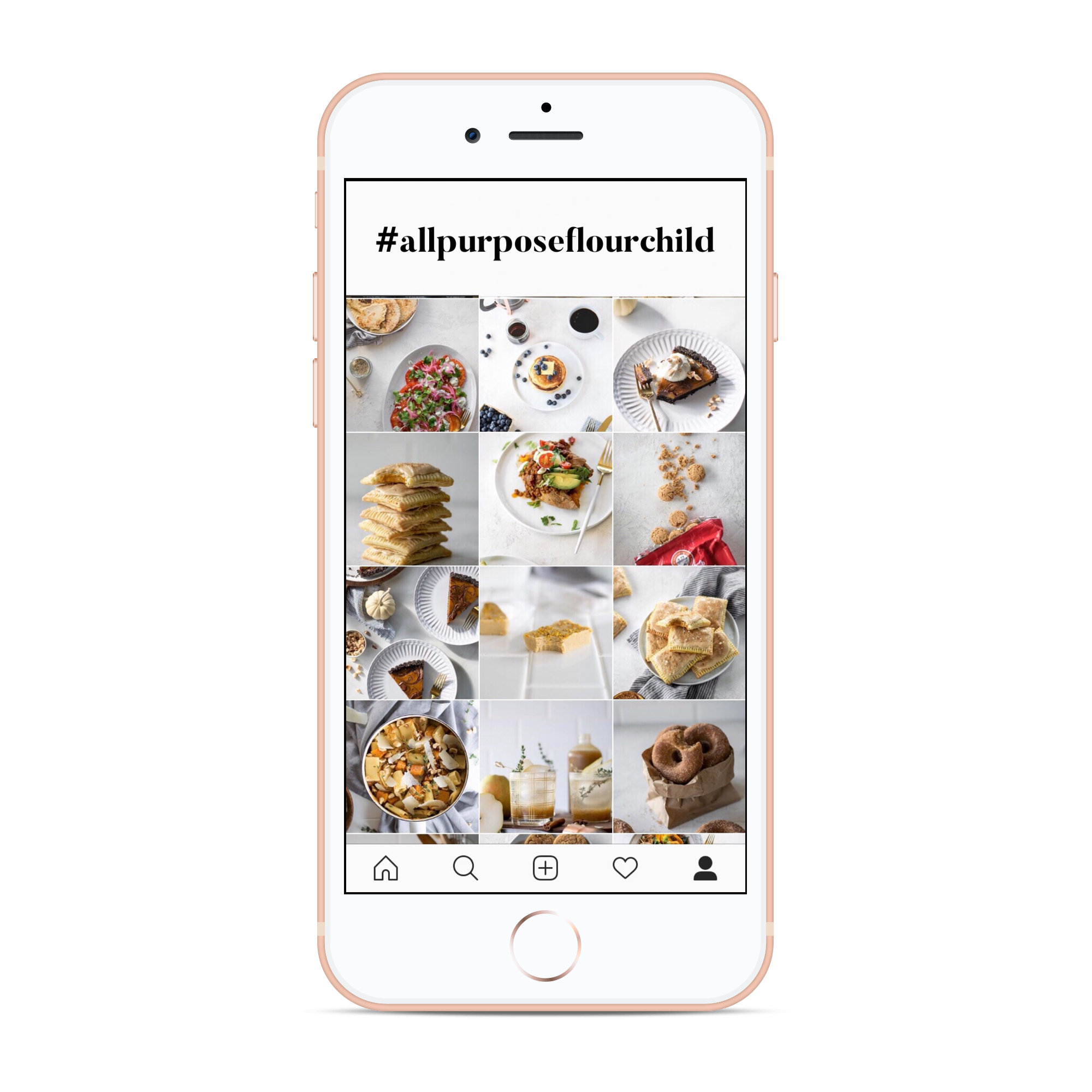 Did you make this recipe? Share it on the 'gram using #allpurposeflourchild!