Maple Pumpkin Loaf
Ok, it's not officially fall for another week but September pretty much marks the beginning of the season as far as I'm concerned. In Seattle it's been rainy and blustery the past few days, my sweaters have come out of hibernation, and all my candles have been lit. I may or may not have watched Casper while enjoying my morning chemex. I probably haven't watched it in 15 years. It did not disappoint. Needless to say I am all in on fall baking now. I tested this pumpkin recipe about 6 times and while there were several iterations, I landed on this simple maple version. Not only does the maple add a delicious flavor to the spiced pumpkin but it's also the only form of sweetener. And boy is it good.
This loaf is very pumpkiny, not too sweet but juuuust sweet enough, and full of spicy, maple flavor. It also makes A LOT of batter for just one loaf so be sure you are using a 9 x 5 x 3 inch loaf pan. Anything smaller and your loaf may overflow. You could also make muffins instead of a loaf, if you'd like! And of course the pumpkin seeds on top are optional if you're more of a purist, but I find the soft crunch adds a little something extra. Plus I think the green seeds are so pretty against the burnt orange. Hope you make this and please let me know if you do! Happy fall baking my friends!
Maple Pumpkin Loaf
makes one 9 x 5 x 3 inch loaf
1 1/2 c all purpose flour
1 c spelt flour (could also use whole wheat or all purpose)
1 t baking powder
1 t baking soda
2 t Himalayan pink salt (or kosher)
1 T ground cinnamon
1 T ground ginger
1/4 t ground cardamom
1/4 t ground cloves
1/4 t freshly grated nutmeg
1 15oz can of unsweetened pumpkin puree
2 large eggs, room temperature
1/2 c coconut oil, melted and cooled slightly (avocado oil works too!)
1 1/4 c dark pure maple syrup
1 T blackstrap molasses
1/4 c toasted pumpkin seeds (optional)

Preheat oven to 350 F. Grease a 9 x 5 x 3 inch loaf pan and line with parchment. In a medium bowl, whisk together the flours, baking powder, baking soda, salt, and spices together and set aside. In a large bowl, whisk together the pumpkin puree, eggs, coconut oil, maple syrup, and molasses. Add half the dry ingredients to the wet and gently fold with a rubber spatula or wooden spoon. Add the remaining dry ingredients and fold until batter is smooth and no flour streaks remain. Add batter to the prepared loaf pan and smooth out. Sprinkle on the pumpkin seeds. Bake for about 50-60 minutes, until top has domed and a toothpick inserted into the center of the loaf comes out clean. Allow to cool completely then remove from loaf pan using the parchment. Slice and enjoy! Store wrapped well at room temperature. Keeps for about 3 days.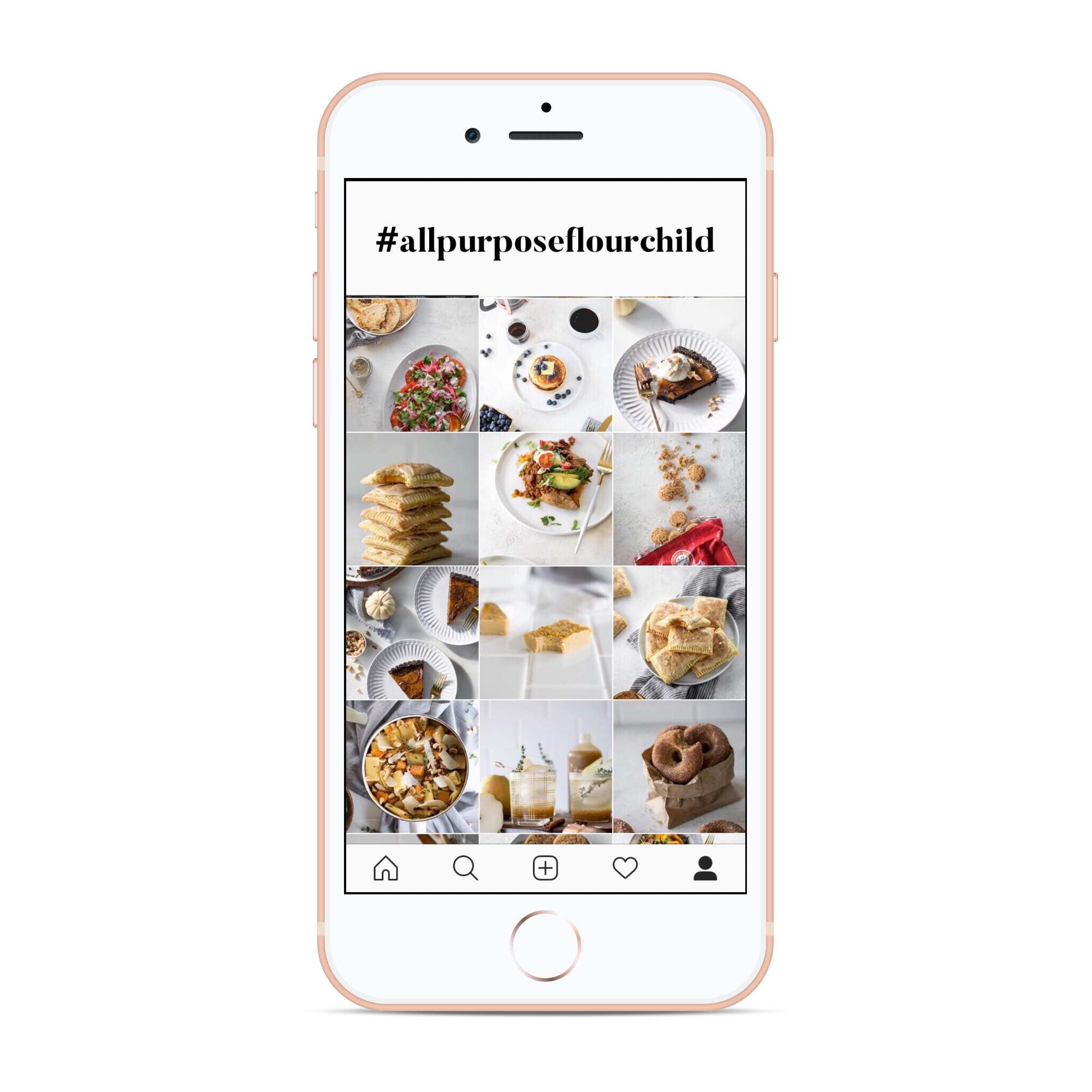 Did you make this recipe? Share it on the 'gram using #allpurposeflourchild!